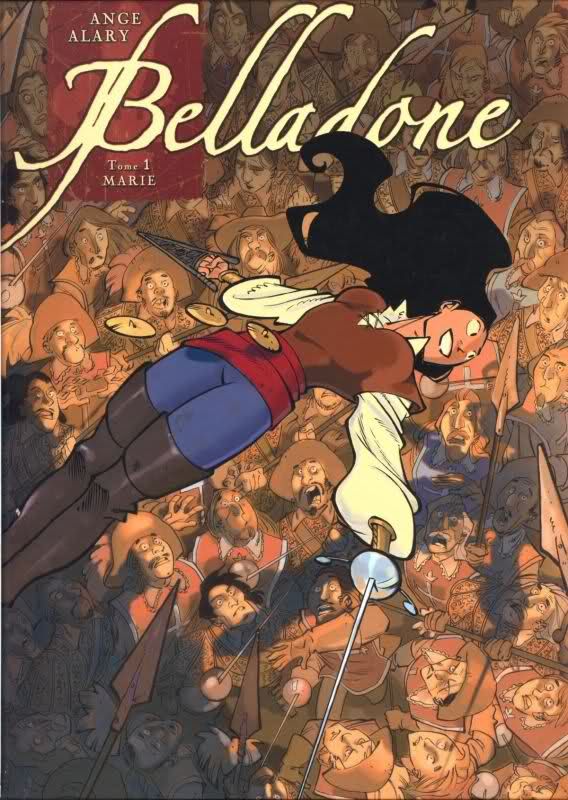 An assassin takes a shot at Louis XIV, but the ball is deflected by the iron fan of a nearby nun, who with a winsome smile leaps over the shoulders of a King's Musketeers to gain the balcony from which the assassin flees.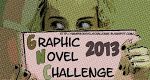 So opens
Belladone
, the creation of former Disney animator and comic artist Pierre Alary. Set in 1680 France, the story features a secret cabal of protectors of the Sun King, an Italian assassin, the Cour des Miracles, black maket 'Merchants of Death' dealing in poisons and other nastiness, and flirting between Marie, the disguised nun who is a member of the cabal, and Maxime, the captain of the King's Musketeers, who's been promised Marie's bed if he can defeat her in combat.
Ah,
l'amour
.
The story is simple, following the attempts of the Italian - no name is given, nor needed - on the life of Louis XIV, ostensibly for an affront to the Pope, and the efforts of Marie and Maxime - and Maxime's mother, who runs the secret cabal of guards of which Marie is a member - to protect the king. The action is beautifully illustrated, the story fast-paced and exciting, the characters engaging.
One of the amazing and wonderful aspects of the comic medium is that the stories transcend language.
Belladone
is written in French, but when I showed a few pages to my daughter and asked her to describe what was happening, the Cabin Girl could follow the action without recourse to the words. When she's a few years older, I look forward to sitting down with her and sharing the whole book together. Marie is a great example of a woman swashbuckler, as capable as the men without sacrificing her womanhood, and without being rendered as fanservice.
There are two more volumes of the
Belladone
saga, but because they are hardcover imports, they tend to be rather pricey, so I haven't - yet - picked up the sequels.