Good judgement comes from experience. Experience comes from bad judgement. - Nasruddin (attributed)
Most experience systems in roleplaying games reward characters for success - defeat the monster, pocket the gold, complete the mission,
&c
,
&c
. But as Nasruddin notes, success isn't always the best teacher. What about actively rewarding failure?
Flashing Blades
uses a tick-mark experience system. Earning checks for attributes allows those attributes to increase, and earning check for skills allows the character to become a Master or Master Superior in the use of that skill. Here's what the rules have to say about awarding checks for skill use.
If, in the course of an adventure, a character uses a skill extensively in dangerous situations, the Master may award him a 'check' in that skill. Checks are noted in the boxes to the right of skills on the character sheet. Each skill may receive only one check per adventure, and normally no more than three or four skills will receive checks in a single adventure.
Attributes are increased similarly, with only one or two attributes recommended for checks in a 'single adventure.'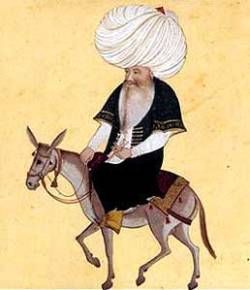 The number of checks need to improve an attribute increases as the score increases while the number of checks required to achieve skill mastery decreases the higher the related attribute score is. Frex, a character with Charm 11 needs two checks to increase the attribute to 12, whereas a character with Charm 17 needs four checks to increase the score to 18; conversely, if both characters have the Seduction skill, then the Charm 11 character needs thirteen checks to become a Master while the Charm 17 character needs only three.
If success at using an attribute or skill is the only measure by which a check can be earned, then increasing attributes and achieving mastery become much harder, but the rules are clear that using skills "extensively" is grounds for a check; success isn't assumed, only that the skill is put into practice. One of the advantages of
FB
's tick-mark rule is that the decision to award a check rests with the referee; as such, I can judge if a skill was used not only effectively but in situations where failure was still a meaningful learning opportunity for the character.
This came up in our campaign awhile back when a player decided his character would grapple another character and hold a dagger to his throat. The player made the roll to hit, but lost the opposed Strength check needed to maintain the grapple - after the fight, I awarded his character a check for using the dagger anyway, since it was only the defender's greater strength, and a good die roll, which allowed him to break the grapple and keep the blade from his neck.
Nasruddin was a wise teacher, and
FB
allows me to apply his lesson to my campaign.