The capacity for human creativity never fails to amaze me.
Browsing deviantART earlier today, I stumbled across
~KM-Mafia
's page at dA and his
gallery of historical hockey sweaters
, including four from the 17th century.
Kingdom of France
Holy Roman Empire
Polish-Lithuanian Commonwealth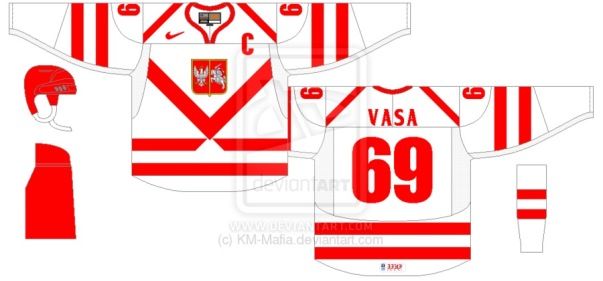 Commonwealth of England, Scotland, and Ireland
That a Canadian would think of hockey sweaters is utterly unremarkable. To pair them with extinct states? I would never think of that, and now, after seeing them, I can't
STOP
thinking about them. I would buy the whole set if someone would make them.